Online Video
ASL Interpreter is now offering video remote services
ASL VIDEO CONNECT
If you prefer to use video instead of live interpreter,

You will need a camera, laptop, smartphone or IPAD,
WIFI connection and all participants email address that will be in the meeting.
Request Services
or call us at 800-275-7551.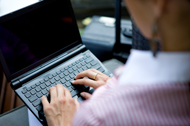 Follow us!
---