Sign Language Interpreting
At ASLIRS, Inc, all interpreters are NIC, RID-certified, EIPA or ASL screened. The first, and most important, step is to ASK the client about their accommodation needs.
Interpreters can enable communication in a variety of ways,
such as, but not limited to:
The Interpreter's Role
The interpreter strives to convey the speaker's thoughts, feeling and attitude.
The interpreter is a person who facilitates communication between deaf and hearing
individuals.
The interpreter acquired Interpreter Training Program (ITP), has studied techniques and ethics to be professional interpreter.

How to Work with an Interpreter: Guidelines and Tips
Treat the interpreters as professionals. The interpreter is not a personal assistant for the deaf individual, and should only be asked to facilitate communication.
Speak directly to the Deaf or Hard-of-Hearing client, not the interpreter.

Appropriate: "What is your name?"
Inappropriate: "Ask what his/her name is?"

Don't ask the interpreter to omit anything.
Do recognize that all information discussed is confidential.
Don't ask the interpreter to interject personal opinions.
Provide good lighting, even if auxiliary lighting is necessary.
Be aware that interpreting is physically and mentally fatiguing to both the interpreter
and the client.
Check for breaks as needed.
Interpreters' Code of Ethics
A code of professional conduct is a necessary component to any profession to maintain standards for the individuals within that profession to adhere. It brings about accountability, responsibility and trust to the individuals that the profession serves.
RID, along with the National Association of the Deaf (NAD), co-authored the ethical code of conduct for interpreters. Both organizations uphold high standards of professionalism and ethical conduct for interpreters. At the core of this code of conduct are the seven tenets, which are followed by guiding principles and illustrations.
The tenets are to be viewed holistically and as a guide to complete professional behavior. When in doubt, one should refer to the explicit language of the tenet.
Tenets
Interpreters adhere to standards of confidential communication.
Interpreters possess the professional skills and knowledge required for the specific interpreting situation.
Interpreters conduct themselves in a manner appropriate to the specific interpreting situation.
Interpreters demonstrate respect for consumers.
Interpreters demonstrate respect for colleagues, interns, and students of the profession.
Interpreters maintain ethical business practices.
Interpreters engage in professional development.
Request Services
or call us at 800-275-7551.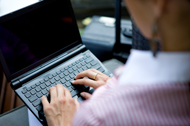 Follow us!
---